We believe there is joy in belonging and that you can find that joy by connecting with the Brookstone family through our summer events! We have something for everyone, in every stage of life. Come as you are and get ready for your best summer ever!
Pick up a summer swag pack for your family after the worship service on both campuses. Be sure to pull out the Pelican Snowball coupon to get a free treat for your family on the patio before you leave! Get ready for the best summer ever at Brookstone Church!
Enter the Splash Zone at Brookstone Church! Join your kids at 6PM for food, games, and fun at Brookstone Park to celebrate an amazing week of Summer Splash.
​
All parents are invited to be a part of this celebration of your child's week at Summer Splash. Warning: You may get wet!
Freebirds Convertible Night
Now that the kids are out of the house it's a great time for new adventures! Whether you put the top down on your convertible, Jeep, or want to cruise on the motorcycle, come join the fun!
​
Freebirds will meet at Brookstone Church upper parking lot at 5pm and enjoy a ride on the Blue Ridge Parkway.
​
For more details email stephanie.carter@brookstonechurch.org
Get ready for Brookstone's biggest summer event on Sunday, July 4!
Both campuses will meet for one outdoor service at Brookstone Park at 10:30am. There will be an outdoor picnic, carnival rides and inflatables following the service. This event is for the entire family to participate in all morning and afternoon!
Dress for a fun day outdoors! T's, shorts, ball caps. Keep it casual!

Bring a chair, sunscreen, and extra water.

We know the kiddos will be excited to jump on the rides right after the service, so feel free to pack a lunch and/or a snack!

Free bottled waters & soft drinks will be available throughout the day.

Restrooms and baby changing stations will be available at the Pavilion and near the playground.
July 5, 12, 19, 26
August 2, 9, 16, 23, 30
Youth Culture Ultimate Frisbee
Youth Culture meets every Monday evening throughout the summer starting at 6:00PM to compete in a friendly, yet competitive game of Ultimate Frisbee. You will meet in the lower soccer field in the park of Brookstone Church.
July 6, 13, 20, 27
August 3, 10, 17, 24, 31
College & Career Ultimate Frisbee
If you are 18-26, invite your friends and come join the fun for a great night of Ultimate! Dress to play and get dirty as the game is friendly but competitive! Gatorades and bottled water are provided. For more ways to get involved in College & Career, follow them on Instagram @brookstone_cc
July 7, 14, 21, 28
August 4, 11, 18, 25
Walk It Wednesdays
How many steps have you gotten today?! Ladies, you're invited to Walk It Wednesdays, beginning July 7 at 5pm. Each Wednesday, you will have the chance to get your steps in, connect with other women at Brookstone and enjoy some sunshine!

When: Each Wednesday at 5pm
Where: Walk begins at upper parking lot at the covered entrance to the church building.
Soccer Camp
Brookstone Kids and Youth Culture are partnering together to host soccer camp for students first through fifth grade. This camp will help your child grasp the key fundamentals of soccer, cultivate the skills they already have, and have a blast doing it!
​
Registration for Soccer Camp is $25.00. Upon arrival, each student will receive a t-shirt, water bottle, and more. Snack and refreshments will be provided. At the end of the week, students will show off their skills with a family celebration lunch.
Down By The Brook
Elementary and preschool children are invited to an outdoor Down by the Brook at 10AM! Join us for story time, snacks, and more family fun! Check out Brookstone Kids on Facebook & Instagram for more details!
Food Truck Friday & Outdoor Movie Night
Bring a chair and a blanket and join us at Brookstone Park for a great night of food and fun!

Some of the best food trucks will begin serving at 7pm with great food for purchase before the movie begins. The show will begin at 8:45pm featuring The Incredibles! We will have FREE popcorn and drinks for everyone to enjoy during the movie. Get to Brookstone Park early for a good spot! For more details stop by the Information Desk or call the church office.
Day Hike
Did you know Brookstone has their very own hiking trails?

Join us as we explore these trails followed by a hike to Douglas Falls.

Meet at 9am Brookstone Church Weaverville at covered entrance. For more details contact
Daniel Naff 828-469-8006
Christmas In July
Come join our community partner, Sufficient Grace Outreach, at Brookstone for a Christmas in July event on Wednesday, July 21st from 6:00-8:00pm in the Youth Culture room.

We will be crafting Christmas cards and ornaments for our Christmas outreach with Sufficient Grace Outreach. Materials and Guides will be available, so don't worry, if you're not creative, you will still have a great time helping serve our community! Christmas music and snacks will also be provided, so come get holly jolly in July!
Brookstone Bike Night
All Bikers and their families are welcome! Join us for a night full of bikes, games and prizes, food trucks and a kids fun zone. It will be located in the upper parking lot at the Weaverville Campus.

FREE Brookstone kickplate to all bikers!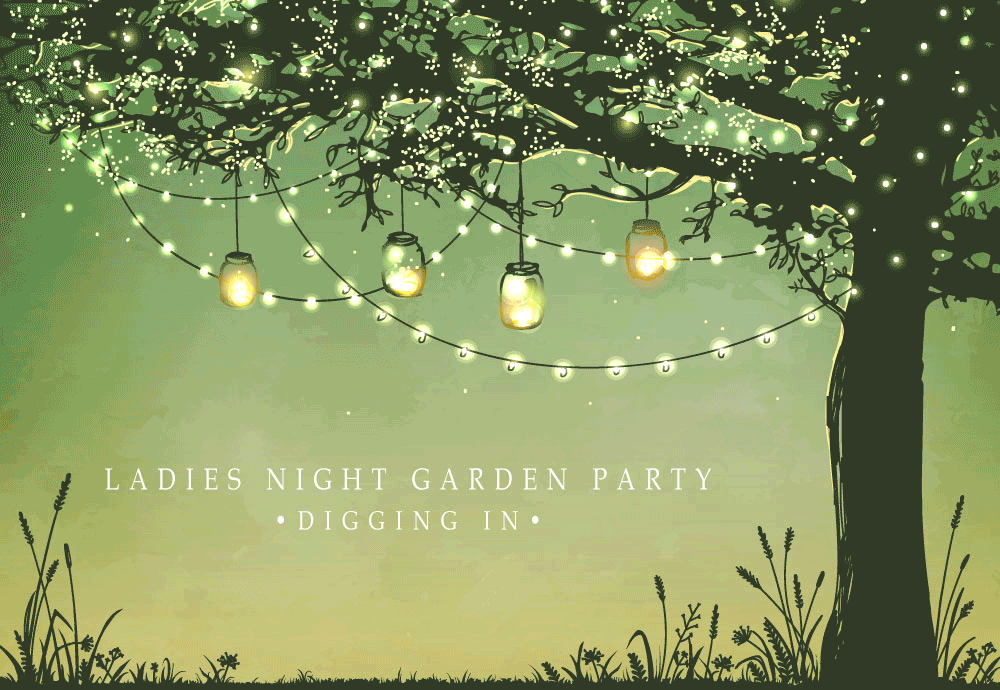 Ladies Night Garden Party – 'Digging In'
Girls, you do not want to miss this event! If you feel like you don't fit the 'church lady' mold, it's okay. In fact, there is no mold because we are made by God and have a purpose that only we can carry out. At the Brookstone Ladies' Garden Party from 6PM to 8:30PM in the Worship Center at the Weaverville Campus, we are going to dig in the dirt and dig in the WORD!

We will have teaching by special guest, Gabbi Hartzell, crafts and amazing food. This event is for every woman at Brookstone and in our community!

Registration is required.
Homeschool Families are invited to join us at Brookstone Park for a Homeschool Water Day! Cool off with free ice cream, water games and win fun prizes!

1pm Brookstone Park
Men's Fishing Day
Men, stay tuned for more information about this event.
End of Summer Celebration & Baptism
Don't miss this annual Brookstone event with worship, food trucks, games for the kids, and a night to celebrate the blessings of belonging to the Brookstone Family! We will also celebrate with our new family members as we baptize ____ in the creek!
​
Shuttles begin at 4:00PM. Event starts at 5:00PM.